The Re-invention of Photography (1959-1999)
By Clark Worswick
For decades I've been preoccupied with the difficulties of first becoming a photographer, then learning about the tangled almost forgotten history of photography.
The later chapters this book* are my memoir of the art world, and how photography became part of that world. In detail it describes how photography was brought back, and reinvented. It describes how photography beginning in the 1960's, like Lazarus, was resurrected then validated by the art world.
Make no mistake about how forgotten photography was by the art world at the end of the 1950's. In both Europe and America photography, apart from a few bright moments, had been forgotten for almost a century.
When I began taking photographs in 1959 for the most part the medium was used as a memento of love, a record of war, and for identifying the faces of criminals in police custody, or morgues. In the world of commerce newspaper and magazine "photo journalists" held steady employment positions, while both fashion photographers and advertising photographers created alluring models of business-oriented societies at work.
Apart from these modest occupations there was no gainful employment for a photographer. An additional fact: At the beginning of the 1960's not a museum in the world had a dedicated photography curator, nor any interest in collecting photographs.
When one is pressed to give two examples of exactly how low the state of photography fell in the long century of its artistic exile then consider the contents of a parcel delivered by mail to a poorly lit building in mid-Manhattan.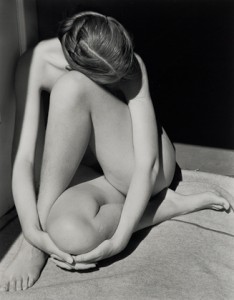 In 1961 it was received at the New York office of the Magnum photographic cooperative, and the parcel elicited little interest. Upon eventually opening this unsolicited box the picture agency discovered the life's work of a California photographer named Edward Weston.
In due course the heirs of Weston were contacted. A sale was arranged. Then, set out on tables in mid Manhattan the prints of Edward Weston, and his life's works were put up for sale. In honor of these works, as one of the few "artists" in American photography, the Weston estate was identified by a small sign. It stated: "Prints for Sale…$25 each".
Few prints sold to anyone.
With little notice, and ceremony the contents of the parcel was wrapped up. It was then shipped back to Weston's sons in California. It's worth noting today in the second decade of the twenty first century these transcendent and otherworldly works by one of the greatest artists of 20th century America, have sold regularly for more than two million dollars a print.
In a second example perhaps of how low the estate of photography was in 1976 I arranged the sale of another penurious photographers life's work.
Included were his prints, some three thousand four hundred of them, plus this artist's negatives. The publishing rights to create limited editions of his work were included in the sale. At the time of this sale this photographer was perhaps one of the five most famous photographers in both Europe, and America. This entire artistic patrimony was sold for $200,000
After the sale in New York I walked along Madison Avenue with the man who had purchased this artistic estate. At the intersection of 74th Street the man turned to me and said that it was now his intention to destroy the prints that he'd just purchased. He wanted to create instant rarity for a set of limited edition of photographs, which he intended to produce from the photographer's negatives now in his possession.
I recall I'd stood there in the frozen wind of early February.
I told the man that, in the distant future of photography, perhaps someday there might be a market for older prints, or "vintage photography" as it was then called.
A few days later the man agreed to postpone the great burning. And that is why the prints which comprise life's work of a photographer named Robert Frank still survive.
***
A few additional facts about photography as an art in 1959:
On the entire world there was not a single dealer, who represented a single photographer's work in any known art gallery.
Not even for a millisecond did art dealers, or art museums consider the strange idea that photography could someday be considered an art.
At that moment only two modern art museums in the world exhibited photography with any frequency.   As if this was not dismal enough, there was not a single course in any university, which taught either a studio course in photography, or the history of photography as part of its curriculum.
It would not be until eleven years later, in the early 1970's, that the first PhD in photographic history was granted. It was sixteen years later, in 1975, that the first art gallery in Tokyo began to exhibit photography on a regular basis.
***
In 1959 I took up photography. In the art world it was a hobbyist's avocation — unimportant craftwerk.
In the year of 1959 I began to wander the periphery of the art world, and I settled on traveling a road full of difficulties. When I look back at the time I took it up photography seemed a fatally damaged medium. Beyond the commercial worlds of journalism and fashion I went the opposite direction from everyone else. In time, as the 1960's aged during a tumultuous events in America, I took a walk on the wild side.
I came of age in a period of war, civil chaos , sex, drugs and rock and roll, in particular I made photographs of places slated for cultural demolition.
Once when he was asked what his own photographs were about perhaps one of the greatest artists of 20th century America Walker Evans answered, "I make "art-documents".
Similar to Walker Evans's work I thought of my photographs as "art documents".
In the last decades of the 20th century it seemed to me that only "art documents" could memorialize a period where a new world culture began to emerge, and undermine national identities as well as entire millennial landscapes. I travelled to India, the Middle East, Asia and Ethiopia. As I watched, the cities of the world were enveloped, then subsumed by suburbanization.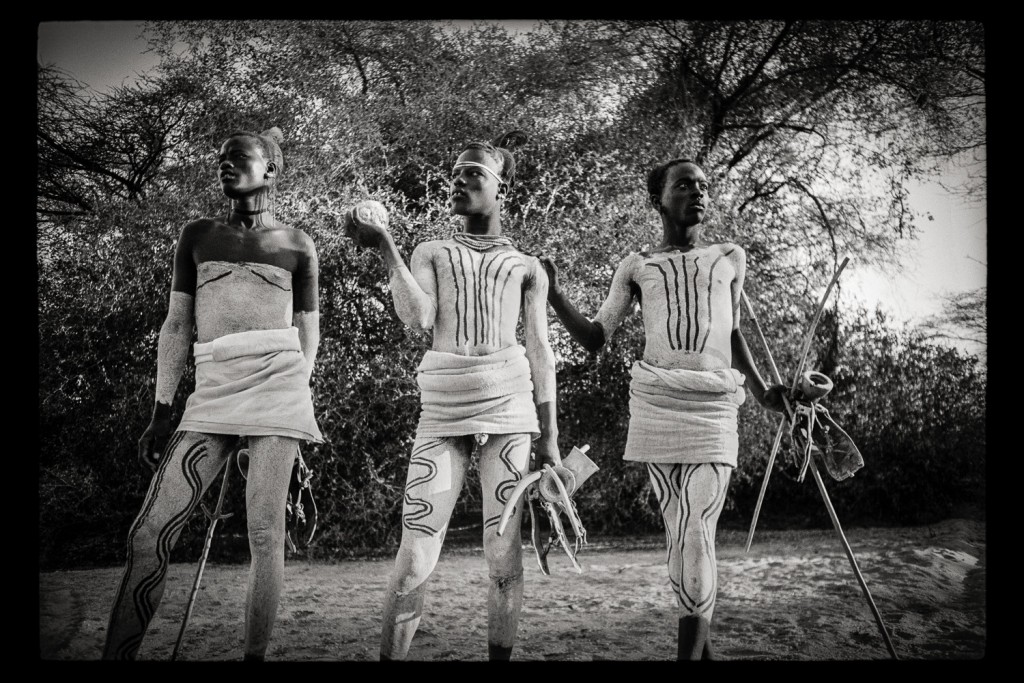 It seemed to me that mankind's fate was to inhabit a world that was becoming similar everywhere. As the artifacts of mankind's past were destroyed in this cataclysm I thought back to Walker Evans prescient intuitions about photography.
Of all the arts only photography could create true to life "art-documents" with the unique ability to exactly, and precisely preserve how the world looked.
In the havoc which time wreaks on civilizations will photographs remain as the enduring artifact of our period? Perhaps in some remote future someday only our photographs will be able to excite curiosity as to who we once were.
To the end of my life I'll always remember the moment when I saw a photograph emerge on the surface of a blank piece of paper soaking in a developing tray.
It was a miracle.
* This text is an extract of Clark Worswick's forthcoming book "ArtMachine: The re-invention of photography: 1959-1999″ to be published in 2015.